Learn More.
Visit their site for more company info
About ADP (NASDAQ – ADP)
Designing better ways to work through cutting-edge products, premium services and exceptional experiences that enable people to reach their full potential. HR, Talent, Time Management, Benefits and Payroll. Informed by data and designed for people. Learn more at ADP.com.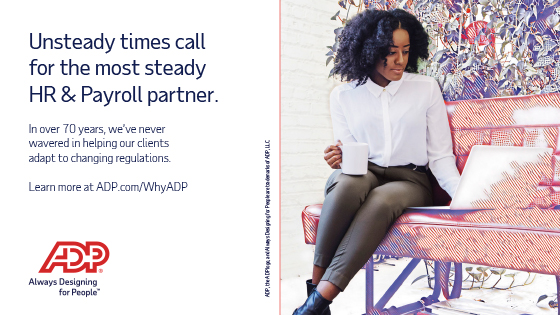 CONTACT
Phone:
973-974-5000
Email Address:
EXTERNAL RESOURCES
JOIN US ON SOCIAL MEDIA!