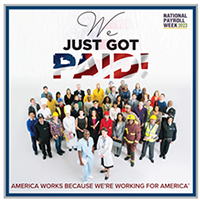 Lapel Pin
The perfect payroll accessory for any outfit is the official NPW lapel pin. The pin measures 1.25″ x 1.25″ with a butterfly clutch backing.
(Not pictured at actual size.)
SOLD OUT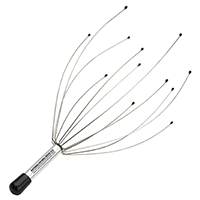 Head Massager
Relax after your long day in payroll with this NPW head massager.
SOLD OUT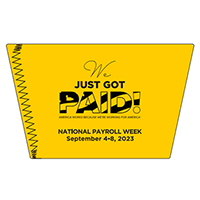 Coffee Koozie
Keep your coffee cup warm with this reusable coffee sleeve. It can keep your beverage at optimal temperature and your hands comfortable to keep you fueled all day long.
SOLD OUT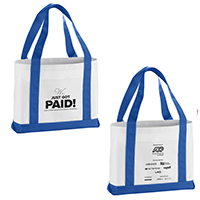 Tote Bag
Carry all your payroll products with you on the go. The tote features a spacious main compartment, double handles, a front open pocket.
SOLD OUT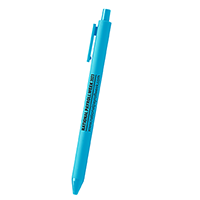 Ink Pen
Crafting the perfect paycheck calls for using the perfect pen. Get yours today!
SOLD OUT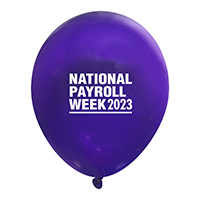 Balloons
Decorate your NPW party with purple, green, and gold balloons emblazoned with the NPW logo. Each pack comes with 15 balloons.
SOLD OUT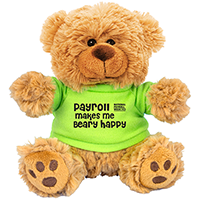 Teddy Bear
Who knew payroll had a cuddly side? Get your paws on the official NPW 2023 collectible teddy bear. Your new plush pal is imprinted with the phrase, "Payroll makes me beary happy."
SOLD OUT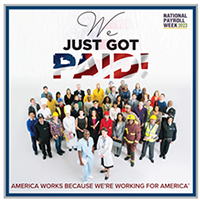 NPW 2023 Poster
Make sure everyone knows your love of all things National Payroll Week when you proudly display this year's official 2023 artwork.
SOLD OUT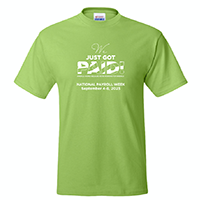 NPW 2023 T-Shirt (Medium)
Celebrate NPW in style when you wear the official NPW 2023 "We just got paid!" short-sleeved t-shirt. (Unisex)
SOLD OUT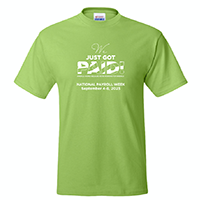 NPW 2023 T-Shirt (Large)
Celebrate NPW in style when you wear the official NPW 2023 "We just got paid!" short-sleeved t-shirt. (Unisex)
SOLD OUT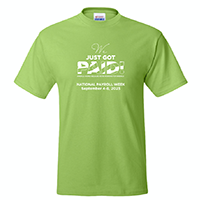 NPW 2023 T-Shirt (XL)
Celebrate NPW in style when you wear the official NPW 2023 "We just got paid!" short-sleeved t-shirt. (Unisex)
SOLD OUT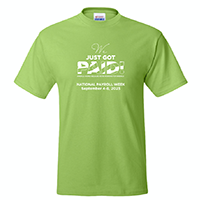 NPW 2023 T-Shirt (XXL)
Celebrate NPW in style when you wear the official NPW 2023 "We just got paid!" short-sleeved t-shirt. (Unisex)
SOLD OUT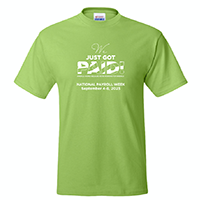 NPW 2023 T-Shirt (3XL)
Celebrate NPW in style when you wear the official NPW 2023 "We just got paid!" short-sleeved t-shirt. (Unisex)
SOLD OUT